---
---
Untitled, £20.00,
Buy
An A2 print of the Centre Page Poster in Issue 128 of Crack Magazine
Printed on 250gsm silk paper
59.4 x 42 cm (A2)

Limited run of 50
---
0.33㎡ Document 0.1평 문서, 18,000KRW,
Buy
한국은 3.3㎡(1평)를 부동산의 기준으로 한다. 「0.1평 문서」는 이 기준을 10분의 1로 축소한 가로 세로 330mm 사이즈의 문서 10장을 묶은 책이다. 문서에 실린 텍스트와 이미지는 부피를 차지하기 위한 수단이며, 궁극적인 목표는 0.1평의 문서를 만들어 전시장의 0.1평을 차지하고, 끝내 책을 구매해 가는 구매자의 부동산 0.1평을 점유하겠다는 것에 기반한다.
전시 정보
330 × 330 mm
10 pages
Edition of 150
Offset Print
중철 제본
---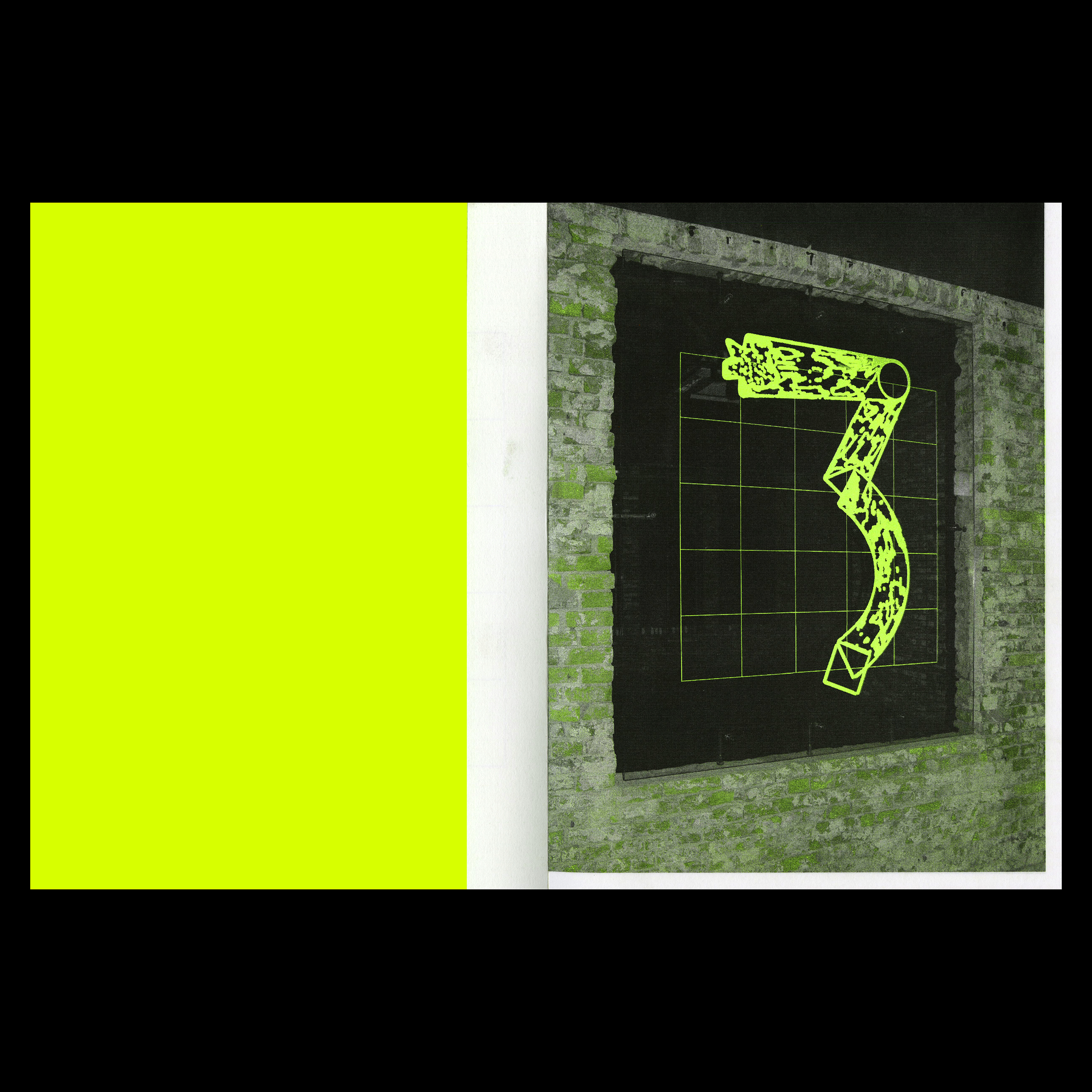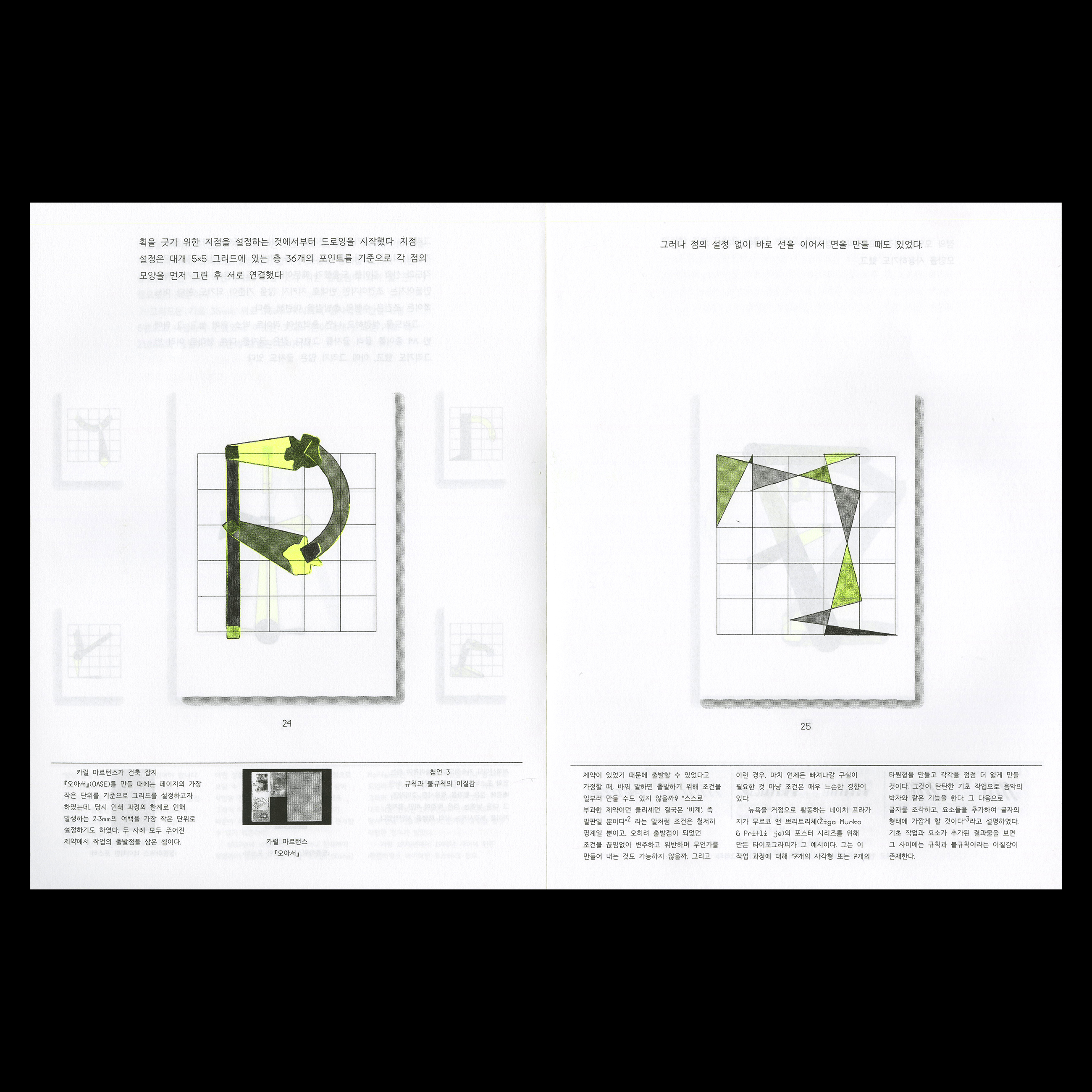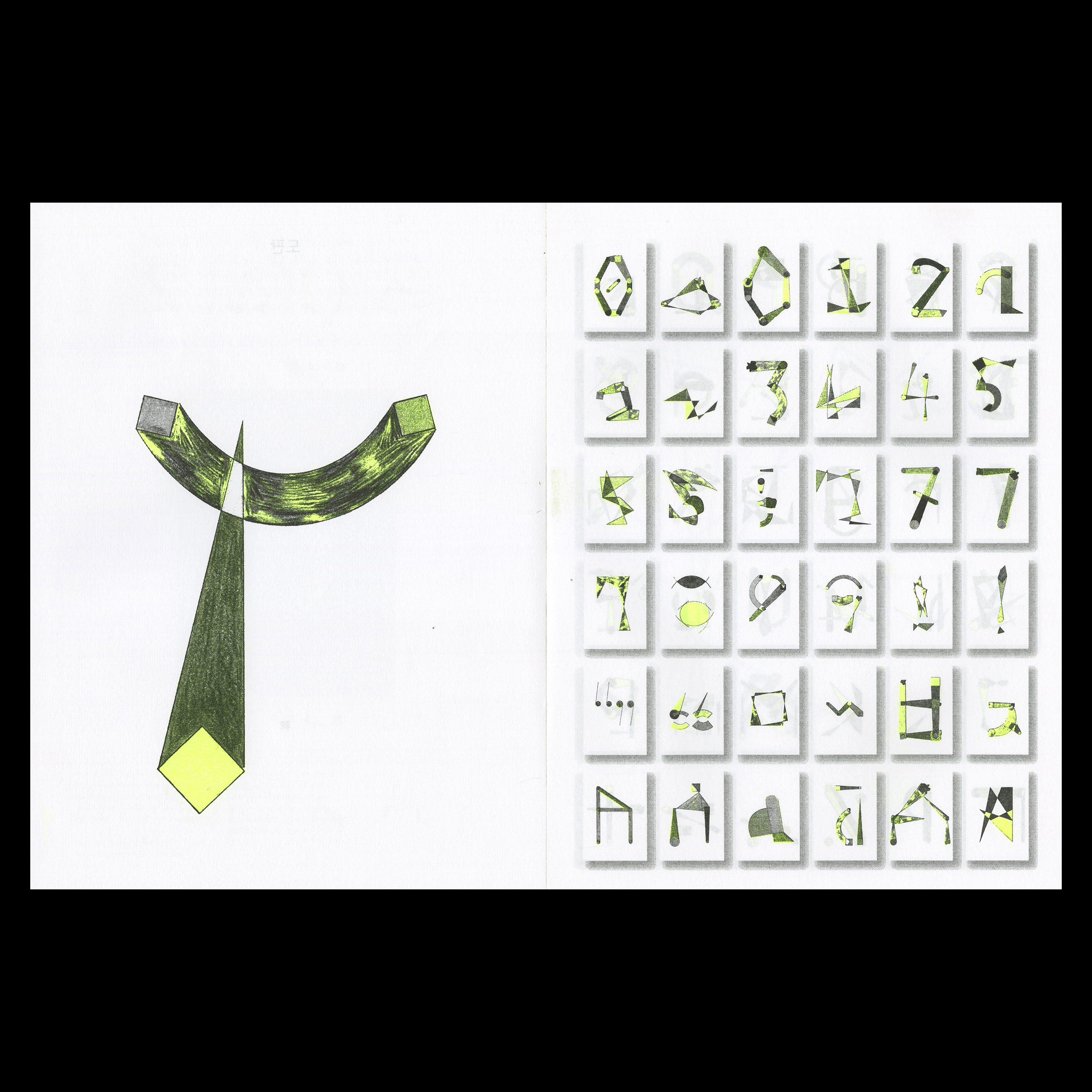 Because I can't start with just a blank page, Can I? 백지에서 시작할 수는 없잖아요, Not for sale,
Request by Email
"The title of this thesis may read like a grumbling excuse. When faced with a blank page, "what should I draw" will come to your mind first. (...) This thesis attempts to shed a light on how constraints and individual responses interact with each other, through a series of alphabet letters that I have drawn under a certain set of conditions, negotiating my own autonomy against them." - Part of Abstract
210 × 280 mm
64 pages
Edition of 100
Riso Print
---
Bookmark, 3,000KRW,
Buy
180 × 40 mm
2 types
Edition of 100
Riso Print
---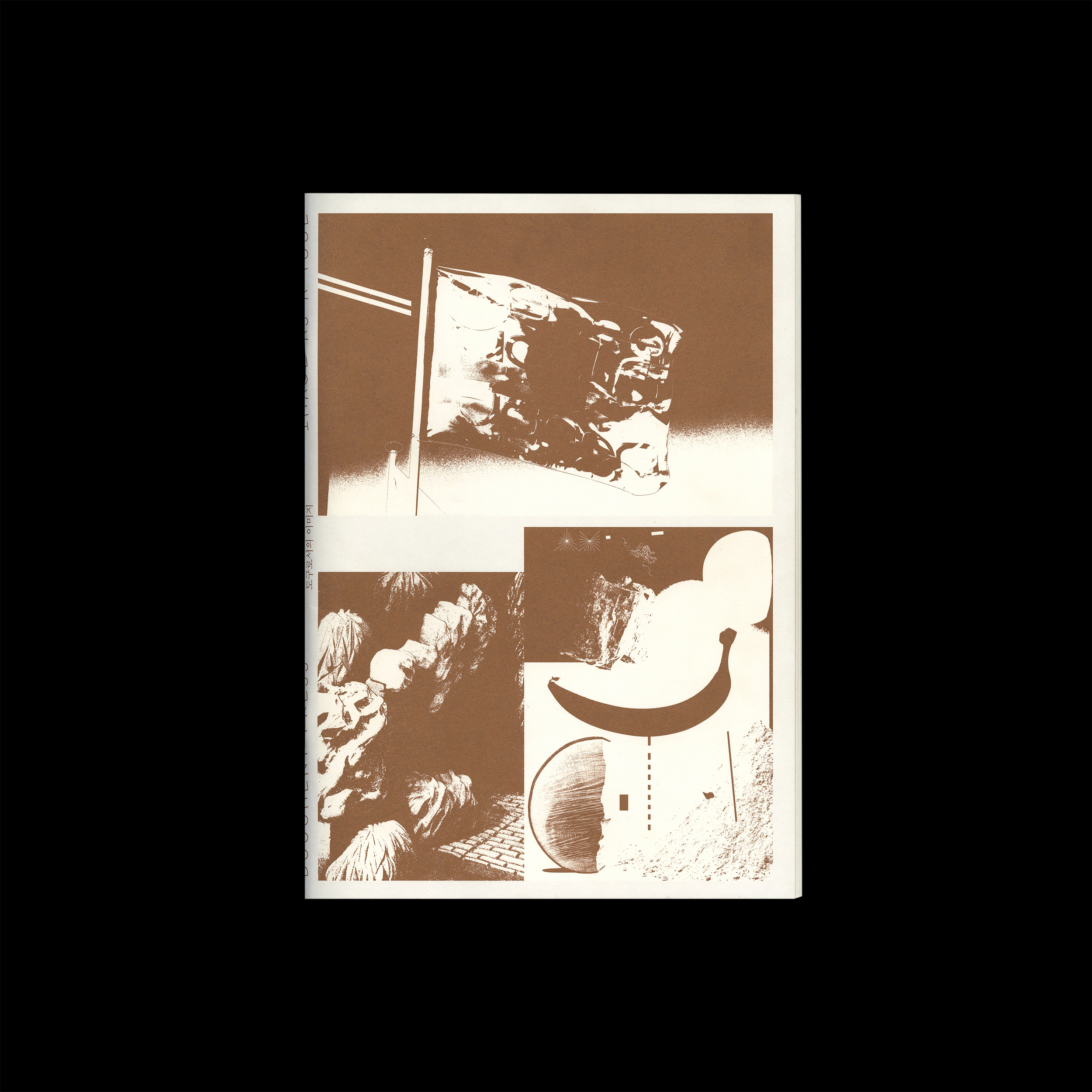 Image as a tool 도구로서의 이미지, Book, 22,000KRW,
Buy
This publication started with a curiosity in the sensibility one's of approach to graphic design via the creation of an image in the form of an illustration, drawing, object, and so on. It is interesting to observe that when someone fundamentally defines oneself as a graphic designer and produces necessary images for an output, such images sometimes go beyond their primary function of being the composition of a page, and become the tool, method, and identity of the graphic designer.
Contributors: Jonathan Castro, Myung Sang Yu, Nejc Prah, Rudy Guedj, Shun Sasaki, Tadashi Ueda
English, Korean
200 × 285 mm
60 pages
Riso Print, Offset Print
---
Untitled Cat, Poster, 40,000KRW,
Buy
420 × 594 mm
Munken pure rough 170g
Edition of 25
Riso Print
Second edition
---
---
Bookmark, 6,000KRW,
O
ut of print
180 × 40 mm
5 types
Edition of 50
Riso Print