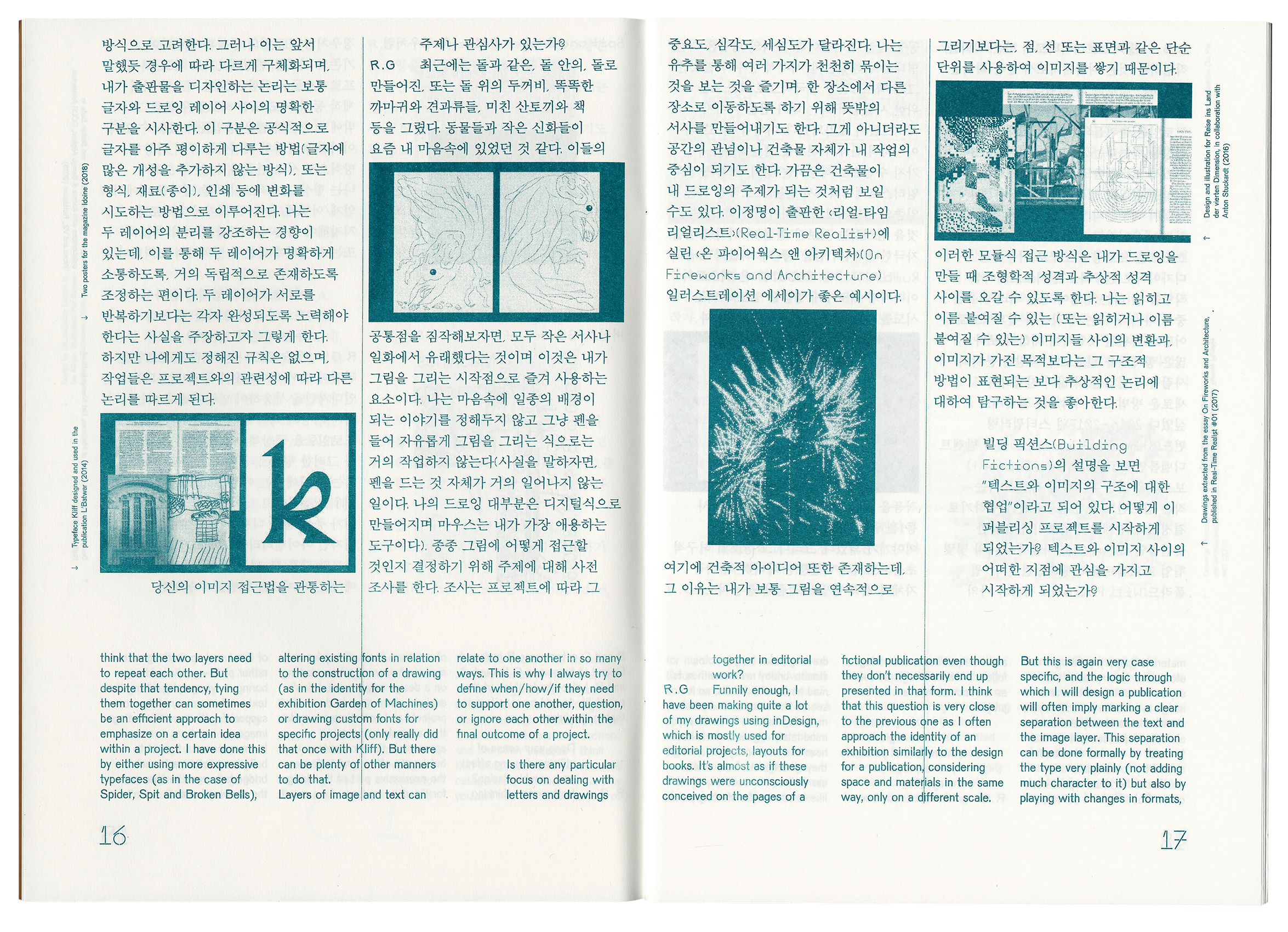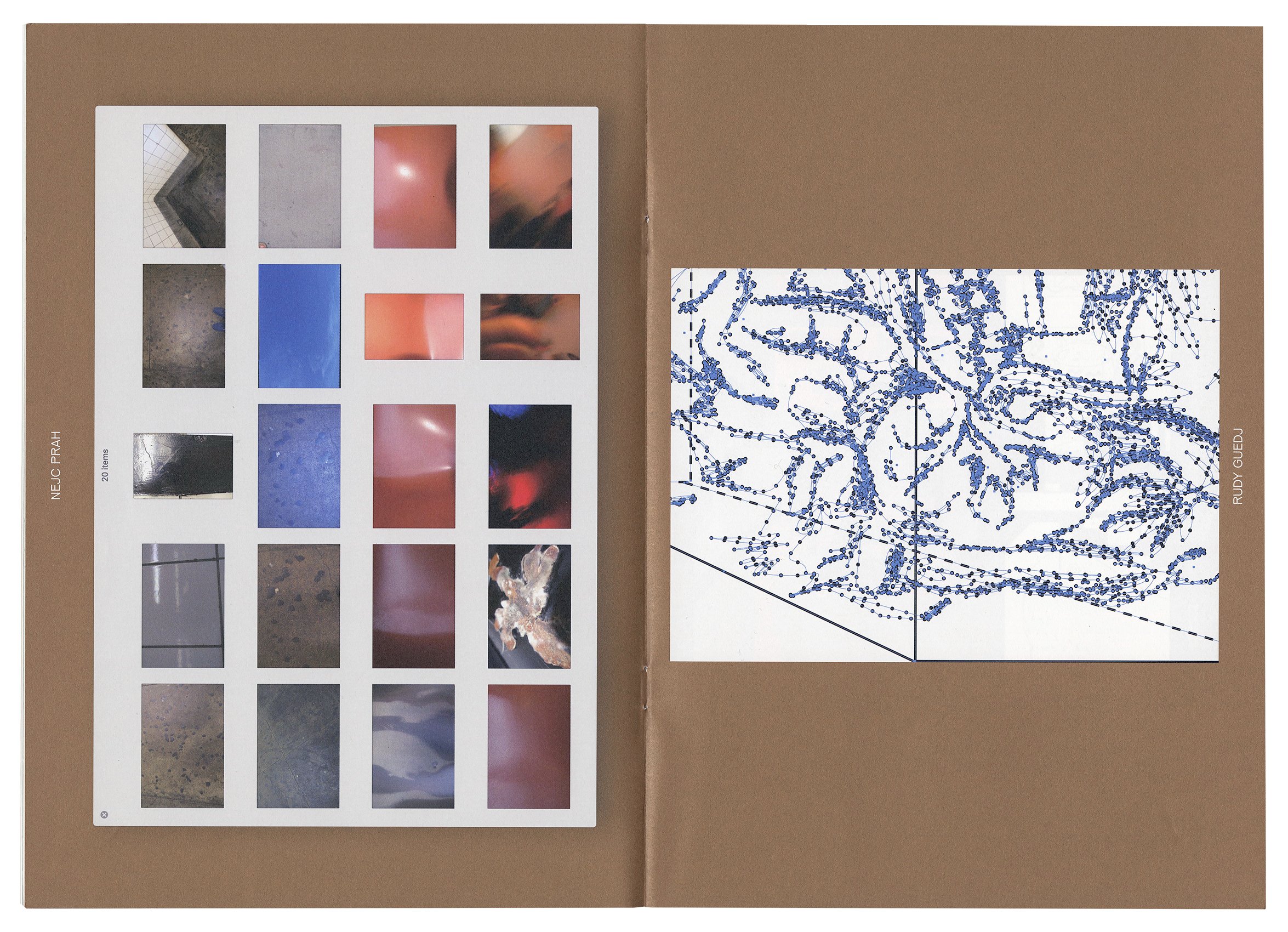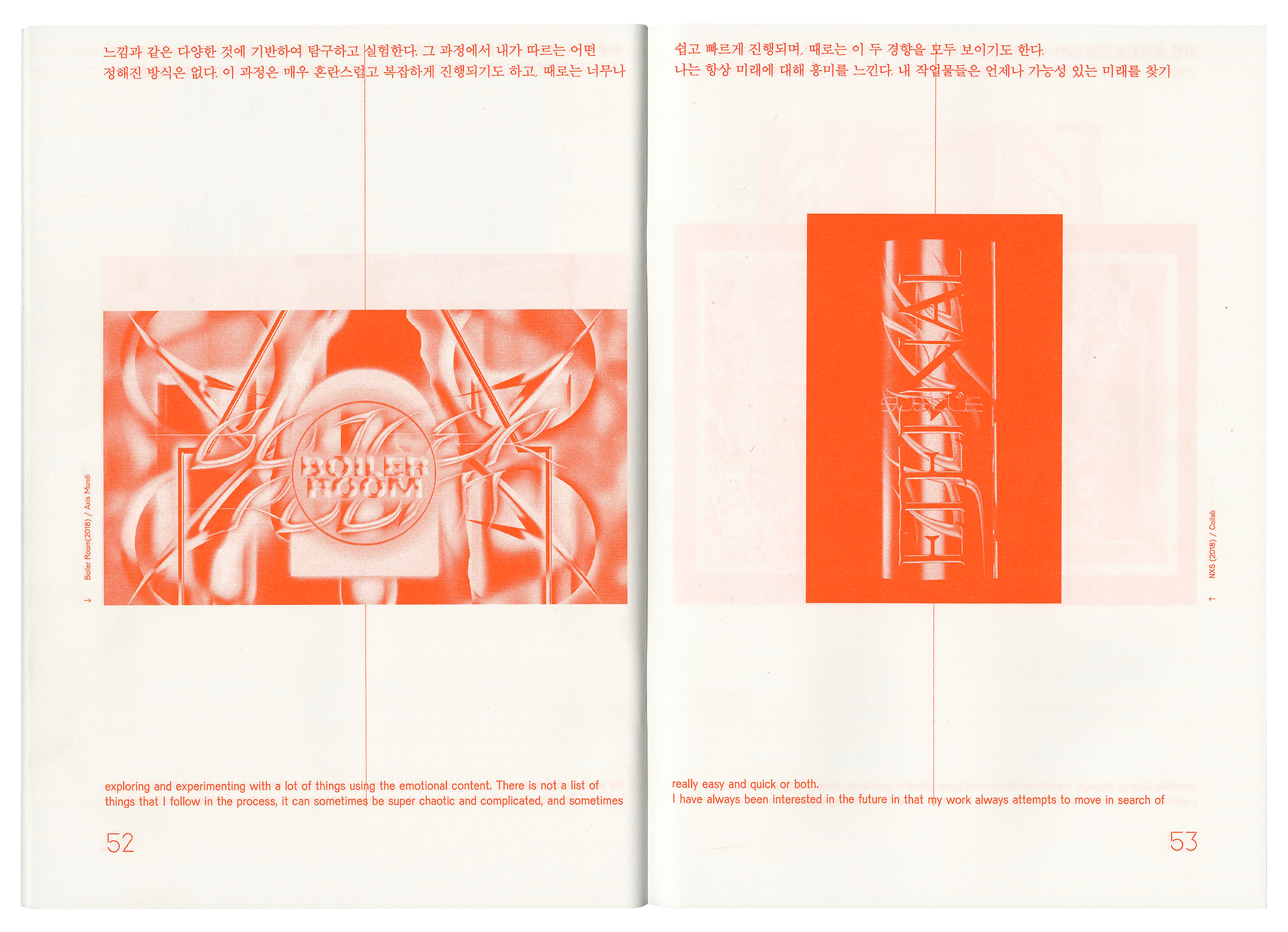 Image as a tool
This publication started with a curiosity in the sensibility one's of approach to graphic design via the creation of an image in the form of an illustration, drawing, object, and so on. It is interesting to observe that when someone fundamentally defines oneself as a graphic designer and produces necessary images for an output, such images sometimes go beyond their primary function of being the composition of a page, and become the tool, method, and identity of the graphic designer. (...)

* There are 2 types of book covers. It will be sent randomly.
4-Color, 4-Angle, 12-Thickness Calendar
Standing calendar marked from the 1st to the 31st.